About us
History
Van Engelen&Evers (EE Labels), EE Exclusives' mother company, has a history dating back 1900, when the first factory was build in Heeze, the Netherlands, producing woven labels and ribbons ever since.
2013 was the birth year of EE Exclusives, with the construction of our own machines to use our specialty of highly detailed weaving developed over more then 100 years of experience on full-width fabrics, a unique combination with many possibilities.
Ambitions
EE Exclusivses' ambition is to realise the dreams of designers, architects and artists by weaving their ideas into the most precious fabrics and textile products. The combination of our high-tech machines, expert craftsmanship and young and ambitious creative team make us an ideal partner. We always work in co-creation with the client, to use the best of both worlds. We have the hands of a craftsman, think like a designer and have the backbone of a manager.
EE Exclusives develops premium, high-end jacquard woven fabrics for unique wall-coverings, (couture)fashion, interior and independent art projects. We are also one of the pioneers in 3D weaving, creating woven end products directly on the loom.
Next to a textile developing laboratory, we are first of all a production factory, specialised in project based quantities. We are the first Dutch textile company to be awarded the OEKO-TEX STeP-Certificate for Sustainability in Textile Production and are proud to be Purveyor to the Dutch court.
All these exciting possibilities are now available for you! designers, artists, architects and creative companies.
We Weave Your Dreams!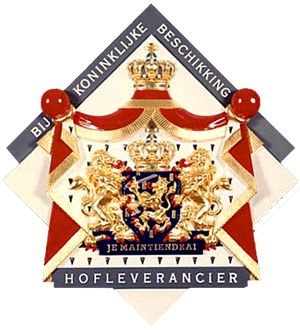 EE Exclusives with Niels Hoebers

EE Exclusives in collaboration with Joost & Kiki
News
WEEEF by EE Exclusives
See the complete WEEEF collection in our online gallery WEEEF.shop
Happy shopping!